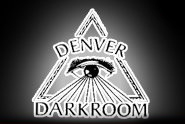 Denvers Leading Independant School for the Study of Photography

After fifteen years of innovation, creativity, and inspiration The Denver School of Photography would like to wish our colleague, teacher, and friend, Standish Lawder, the best of luck in his new adventure. For those of you who had the privilege to work with or learn from Standish, you understand the gentility, creativity, and intelligence associated with such a great man.

The Denver Darkroom, which was Standish's "baby", was a center that inspired creativity, produced beautiful work, introduced artists to a new world, and was even a social hang out for many of us.

With Standish's departure from Denver, he has graceously endorsed The Denver School of Photography as the one educational institution to continue inspiring

and teaching future artists the skill of photography. Our goal is to educate new and existing artists in the craft of photography while continuing the legacy
of The Denver Darkroom.

If you are a returning artist or visiting the site for the first time, you can click on the following link www.denverschoolofphotography.com to view a full schedule
of classes offered.


-Jeffrey Rupp
Owner
The Denver School of Photography